In November 2019, the S&P Dow Jones Indices produced a piece that educated readers on how to invest in high-yield dividend stocks without losing their shirts.
The article focused on the S&P High Yield Dividend Aristocrats Index. These are stocks from the S&P Composite 1500 Index that have increased their annual dividend payment for at least 20 consecutive years. In the piece, authors Wenli Bill Hao and Qing Li noted:
"The constituents in the S&P High Yield Dividend Aristocrats have long histories of increasing their dividends. All constituents are required to have a minimum of 20 years of dividend increases, and some have a dividend increase history of 50 years or more."
Hao and Li found that the average yield of the index was 3.5% — using Dec. 31, 1999 to Dec. 31, 2018 — versus 1.8% for the S&P Composite 1500. Basically, the High Yield Dividend Aristocrats doubled the performance of the Composite 1500 over those 18 years.
As such, I thought I'd take a look at the S&P High Yield Dividend Aristocrats' constituents to see how many dividend stocks I could find trading under $25 at the time of this writing. However, I'll also use stocks from the S&P Composite 1500 to add some diversity to the list.
So, without further ado, here are 10 great dividend stocks to buy:
Dividend Stocks to Buy: People's United Financial (PBCT)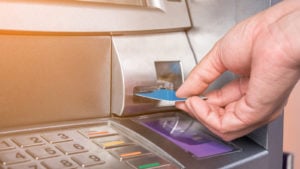 People's United Financial is the first of five dividend stocks I've been able to pull from the S&P High Yield Dividend Aristocrats Index. It's currently trading at $17.67 as I write this, with a dividend yield of 4.03%.
PBCT owns People's United Bank, a regional bank with "more than $60 billion in assets" and over 400 locations in New York and New England. Based in Connecticut, its history dates back to 1842.
I chose to include PBCT stock on this list despite the fact that M&T Bank (NYSE:MTB) has an offer on the table to buy the regional player. The all-stock offer values the bank at $7.6 billion. Its shareholders will receive 0.118 of a share of M&T common stock for each share of PBCT stock held. That values PBCT at roughly $18 per share. On Mar. 31, its shares traded for slightly less than that. However, the deal won't be completed until the fourth quarter. So, I'd wait to see if you can buy it for less.
MTB shareholders will own 72% of the combined entity with People's shareholders owning the rest. The combined business will have "approximately $200 billion in assets" and 1,100 locations across 12 different states, making it one of the most pervasive banks in the Northeast. The company expects to generate "annual cost synergies of approximately $330 million."
Plus, M&T Bank currently yields a reasonable 2.86% itself. 
Old Republic International (ORI)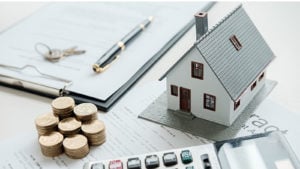 Next up on this list of dividend stocks, ORI stock is also from the S&P High Yield Dividend Aristocrats Index. It's currently trading around $22 with a dividend yield of 3.95%.
Old Republic provides specialized insurance products in the property-casualty and title insurance businesses. It's been around for over 97 years, with more than 50 of them as a public company. A member of the Fortune 500, it has paid dividends for 79 years, with increased annual payouts for 39 consecutive years.
Additionally, the company's $7.3 billion in revenues are almost evenly split between Title Insurance (46%) and General Insurance (53%). The company also made an underwriting profit in 14 of the past 15 years.
Finally, in early January, ORI also paid out a special dividend of $1 per share. It paid out the dividend because the company's many insurance subsidiaries have all had several years of favorable results. No doubt, that kind of performance makes the stock promising.
Full story on InvestorPlace.com