While growth names typically get all the headlines, every investor should consider cash flow. Certainly, you don't want to be trading hours for income all your life, which means you need a portfolio of companies that will pay you — whether their underlying securities perform well or not. Therefore, dividend stocks have permanent relevance.
But this relevance has become even more pronounced in the present economic backdrop. As you know, the federal government had little choice but to respond aggressively to the resultant effect of the Covid-19 pandemic. That meant turning loose the monetary spigot, which translated to ridiculously low interest rates. Though good for consumers, that's not great news for savers. Cynically, however, this dynamic bodes well for dividend stocks, particularly the higher yielding ones.
Simply put, the incentivize isn't to save money. Heck, government data indicates that we've been doing enough saving during the Covid-19 crisis last year. Right now, the emphasis is on spending and for good reason. As various sources state, consumer spending "accounts for 70 percent of American economic growth." Almost ominously, Inc. pointed out in December 2019 that if this trend reverses, "we'll be in recession next year."
Therefore, the American economy is like a shark: it needs to keep swimming, to keep spending to maintain, in a way, the façade of the exceptionalism of capitalism. But this aggressive incentivization for constant spending has consequences. Those consequences are exactly why high-yield dividend stocks are so attractive today. When you emphasize spending over saving, the financial benefit of prudence declines.
Fortunately, that's where high-yield dividend stocks come in — they plug the gap.
While the market is still very much in speculation mode, there are solid opportunities — or those that the crowd ignores — that will help you bring some healthy income to your portfolio. Heaven knows that you're not going to get your passive income from government bonds.
Therefore, here are the high-yield dividend stocks to look into:
Before we dive in, you should realize that not all dividend stocks are equal. Some companies feature ridiculously high yields, which is a red flag: those yields might be soaring for all the wrong reasons. While you should always perform your due diligence, on this list, I'm going to focus on robust blue chips with dependable dividends — along with a few speculative ideas.
Walgreens Boots Alliance (WBA)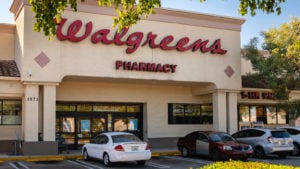 Logically, the coronavirus pandemic had not been kind to multiple industries and companies — and Walgreens Boots Alliance was no exception. At time of writing, WBA stock is trading just under $50, making it still conspicuously below its peak price just before the public health crisis hit. Nevertheless, many contrarians might consider this circumstance justification for why WBA is one of the undervalued dividend stocks to buy.
Presently, the company features a dividend yield of 3.8%, which should give stakeholders solid passive returns. Moreover, it's very possible that Walgreens Boots Alliance could deliver capital gains as well. For its fiscal year 2020 (ended Aug. 31), Walgreens rang up $139.5 billion in revenue, up 2% from the prior year.
As well, the company posted a 11% sales increase in the fiscal second quarter of 2021 relative to the year-ago level. That it was also a bump up sequentially from fiscal Q1 results was a nice bonus. Moving forward, whether the coronavirus variants wreak havoc on society or if things normalize, Walgreens enjoys a critical essential business. Thus, it's one of the dividend stocks to consider.
Prudential Financial (PRU)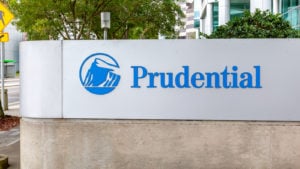 You might think that a massive entity like Prudential Financial wouldn't be a viable option for high-yielding dividend stocks. The company's various subsidiaries covers all of a person's financial needs, ranging from insurance products to investment management services and everything in between for both retail and institutional clients.
With such a massive footprint, Prudential is one of the most secure firms to trust. After all, it's not going anywhere. At the same time, you usually have to pay a price for this stability. That's not the case with PRU stock, though, as it yields 4.3% at time of writing.
True, the company did take a hit during the Covid-19 crisis, as did other dividend stocks tied to the insurance game. With so few people on the road during the worst of the pandemic last year, there wasn't much point in marketing auto insurance.
Still, Prudential executives recently stated that the impact of the coronavirus was "beginning to moderate." Further, people with insurance are likely to be vaccinated, thus mitigating disruptive occurrences.
LyondellBasell Industries (LYB)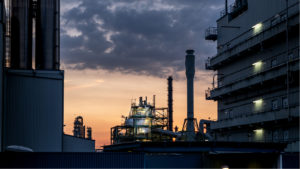 While many economists have talked optimistically about restoring America's growth engine following the vaccination rollout, relatively few investors talk about the underpinnings of this engine. Typically, you'll hear about headline companies that represent the poster child of the economy, not the institutions that provide the commodities and refined products that the economy truly needs.
That's why investors seeking high-yield dividend stocks should consider LyondellBasell Industries. One of the largest plastics, chemicals and refining companies in the world per the company's website, LyondellBasell delivers chemicals, polymers, fuels and industrial technologies to feed our economic machinery. Also worth noting that the company is the leading producer of oxyfuels worldwide and top producer of polypropylene in the North American and European markets.
Of course, there's some risk involved with LYB stock because if the economy falters — especially if the Delta variant worsens substantially — then it's liable for volatility. Sure enough, shares have declined noticeably since early June of this year.
However, if you're confident that the economy can get rocking and rolling again, LYB is your ticket to robust passive income. Currently, it has a yield of 4.3%.
Full story on InvestorPlace.com