It appears that a bipartisan infrastructure bill is nearing the finish line. Admittedly, there have been a ton of disagreements, setbacks, and false starts along the way. However, the Senate passed the bill by a solid 69-30 margin. It still faces a potentially time-consuming wait to gain approval in Congress, however the bipartisan bill should become law in coming months. That puts infrastructure stocks in play heading into this fall.
The infrastructure bill is not everything that people had wanted. It is far smaller than the original proposal, and many components were stripped out altogether. In theory, much of this will be made up for in the next budget reconciliation process, though it's unclear what the timeline on that will be.
Regardless, a smaller bipartisan deal is much better for infrastructure stocks than no deal at all. And with this new package, lots of money will be funneled into a few key areas such as highways, bridges, and water quality improvements. All that is good news for a certain set of industrial and materials companies.
These seven infrastructure stocks are set to rally as the bill advances toward the finish line:
Caterpillar (CAT)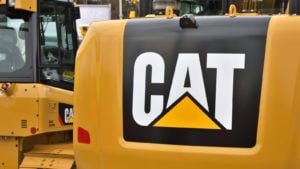 If you want a household name blue chip stock sure to profit from an infrastructure trend, Caterpillar is a rock solid choice. The company is a leader in equipment for all sorts of construction and building that goes into infrastructure. Drive by any construction site, and there's a good chance you'll see CAT equipment there at the scene.
It's not just the obvious construction angle that makes Caterpillar a winner from infrastructure, however. Caterpillar also manufactures equipment for oil and gas, mining, forestry and other industries essential for producing building materials. All the infrastructure and general tailwinds from the economic reopening create more demand for raw commodities. Thus, this legislation will help strengthen a positive feedback loop where various Caterpillar customers see rising demand simultaneously.
In other words, Caterpillar is a winner on both ends of the trade. Not only is it selling construction equipment to build highways, bridges, ports and so on, its trucks will also go to mining companies and other such materials companies. CAT stock is still down about 12% from its 52-week highs, offering an opportunity to get in on the dip as the infrastructure bill becomes reality.
Vulcan Materials (VMC)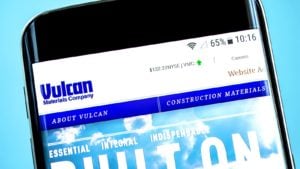 A clear consensus on the infrastructure bill is its focus on highways, bridges and other such essentials.
As such, it makes sense to focus on the companies that are particularly-levered to highways, bridges and other pieces of the ground transportation network. This brings us to Vulcan Materials. The company has four primary lines of business: Aggregates, asphalt, concrete and calcium.
Aggregates provides crushed gravel, sand, stones and so on for building and repairing highways. The asphalt business goes directly into road construction and maintenance as well. Concrete feeds more into construction in general, while calcium offers diversification as an input for animal feed and water treatment, among other uses.
Regardless, Vulcan is one of the cleanest plays on the highways portion of infrastructure. VMC stock peaked back in May, but is now making a renewed push at its highs. This gives it a great set-up to spike to new heights as momentum builds on the increased spending out of Washington.
Broadwind (BWEN)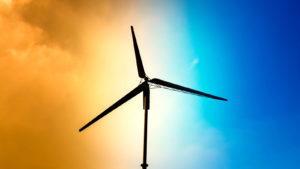 This should be the best of times for companies in the wind power industry. It shows for Broadwind, which has enjoyed a favorable breeze recently. After President Biden won the election in November 2020, BWEN stock quickly shot up from $4 to as high as $12. That put Broadwind shares at levels they hadn't seen since 2014.
But then, it all fizzled. BWEN stock has slumped down to $3.20. This is surprising since, as discussed above, the infrastructure bill is now on the way. There should be a big boost to companies like Broadwind, which manufacture key components that go into wind turbines.
It's not just wind turbines, either. Broadwind makes welding and fabricated parts for cranes, conveyors, gears and gearboxes and a variety of other industrial uses that should get a governmental boost from this upcoming legislation.
While Broadwind lost money last year during Covid-19, it's not a bad business overall. Unlike some other green energy-related companies, Broadwind has shown its business model to be reasonably successful. Now, with a one-two push of industrial demand increasing and green power seeing an upswing, Broadwind should benefit.
Analysts see the company returning to profitability this year with estimates posting a much higher revenue in 2022. Meanwhile, BWEN stock is still lingering near 52-week lows. Shares might not remain down there for long.
Insteel Industries (IIIN)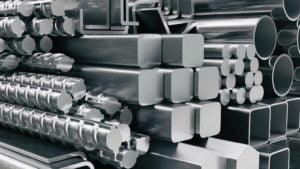 Insteel's motto is "Reinforcing America." That's the perfect mission statement for a company heading into an infrastructure boom. Insteel produces reinforced steel, wire and concrete. Primary applications include bridges, buildings, parking decks, housing and other such large structures.
This gives Insteel multiple ways to win. The infrastructure bill directly routes money to repairing highways and bridges. It's no secret that America's bridges, in particular, are in bad shape. Insteel will likely get a chunk of contracts and revenues from work in this field.
Insteel is also a beneficiary since it manufactures goods in America. This is likely to be a key selling point for a Biden Administration that has prioritized buying from local producers. In addition, with rising tensions toward China, Insteel's American manufacturing looks set to benefit from broader efforts to move supply lines closer to home.
Full story on InvestorPlace.com