Tired of meme stocks? 2021 has seen a flood of stocks that have made huge gains — and often fallen back to Earth just as quickly — thanks to Reddit and retail investors. The best dividend stocks offer an alternative to meme stocks. They may not hold the promise of rapid gains, but companies that regularly pay dividends tend to be a lot more stable.
The best dividend stocks not only generate income, they also offer the prospect of long-term growth. Not astronomical growth, but steady growth. Less exciting, but less stressful and far less likely to develop into a costly mistake.
Each of the stocks on this list is among the top picks among dividend stocks for September.
Ares Management (ARES)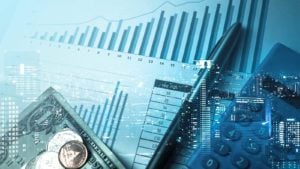 In operation since 1997, Ares Management describes itself as a "global alternative investment manager." The company operates across five integrated business segments: credit, private equity, strategic initiatives, real estate and secondary markets. 
ARES stock has been in growth mode since 2019. From the start of that year through today, investors have been rewarded with a 293% return. That performance has earned ARES support from investment analysts. Those polled by the Wall Street Journal rate ARES stock as a consensus "Buy." Their average 12-month price target of $81.29 offers 10% upside.
And let's not forget the reason why Ares Management is on this list of best dividend stocks. Its dividend yield is currently running at 2.34%.
The current Dividend Grader rating for ARES stock is A.
Fidelity National Financial (FNF)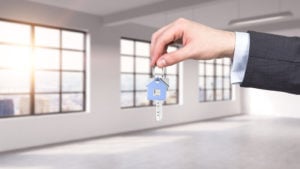 Fidelity National Financial holds the No. 1 position in the U.S. for title insurance and settlement services in the residential and commercial real estate markets. A red-hot real estate market has helped turn FNF stock into a big growth story through the pandemic. Since the markets crashed last March, shares are up 119% and are currently just off their all-time record high close of $49.06 on Aug. 13.
In its second quarter (reported on Aug. 3), FNF reported $3.9 billion in revenue. That's up 62.5% year-over-year.
The company also announced its quarterly dividend would be 40 cents per share, an 11% hike. FNF's dividend yield now sits at 2.87%.
At the time of publication, FNF stock earned an A rating in Dividend Grader.
Interpublic (IPG)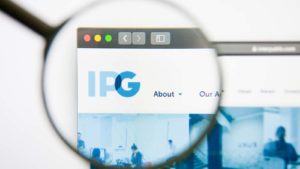 New York's Interpublic Group of Companies is a global collection of dozens of advertising and marketing firms. Interpublic's companies employ 53,000 staff and the company currently has a market capitalization of $14.35 billion. In its most recent quarter, IPG reported net revenue of $2.03 billion.
In other words, this is not a small potatoes company. IPG stock has been in growth mode for over a decade and that has ramped up since the pandemic. So far in 2021, IPG shares have delivered a return of 58%. In July, IPG announced a quarterly dividend of 27 cents per share, making its dividend yield 2.8%.
IPG stock currently earns an A rating in Dividend Grader.
LyondellBasell Industries (LYB)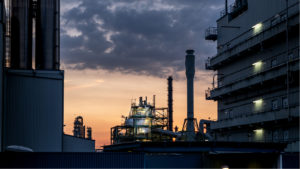 LyondellBasell is a global leader in refining and the production of plastic and chemicals. It's the world's largest producer of polypropylene. Investors might be cautious about a company so deeply intertwined with plastic production, but the reality is plastics aren't going anywhere.
The tide is turning against single-use plastic packaging, but plastics in general are too useful and found in virtually everything. The company promotes its sustainability efforts, including mechanical and molecular recycling.
LYB stock has posted growth of 41% over the past 12 months. It's also a top choice if you're looking to add the best dividend stocks to your portfolio. LYB pays a dividend yield of 4.07%.
The current Dividend Grader rating for LYB stock is A.
Full story on InvestorPlace.com