2021 is coming to an end. Undoubtedly, it was one of the strangest years in the lives of most people. Things simply haven't normalized since the pandemic began, despite all efforts. That makes the already-difficult act of finding the best investments for next year even more of a challenge.
Suffice to say, overarching predictions regarding the stock market often miss the mark. Case in point, a Bloomberg survey conducted prior to the beginning of 2021 predicted the S&P 500 would close at 3,800 to end this year. As I write this, it sits at 4,635, not far from 52-week highs of 4,743.
Some predict there will be a massive cratering of the stock market in 2022. Others are less alarmist, believing things could continue on an upward trajectory. Overall, markets remain as difficult to predict as they've ever been.
The best we can do is attempt to find stocks with catalysts that can propel them higher and reasonably strong business fundamentals. That's what the stocks listed below all have in common, making them some of the best investments for 2022:
Uber (UBER)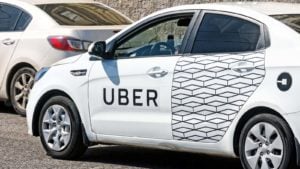 There are several strong reasons to believe ride-hailing and delivery giant Uber will be one of the best investments for 2022. The basic idea is that Uber uses what has been called a "two-pronged approach," according to Joule Financial CIO Quinn Tatro. 
CNBC reported that Tatro explained, "Their margins are going to increase as the ride-sharing movement comes back online … But the other side is that for those people that aren't comfortable, they have a huge deliveries segment that is doing exceptionally well."
The premise is that ride-sharing should increase as we move into 2022 and people become more comfortable interacting. That sounds a lot like predictions for 2021, which were based on the argument that vaccines would be released and an economic reopening would occur. That hasn't exactly been the case, but the optimistic view is that we're closer than ever.
UBS (NYSE:UBS) named Uber as its top pick for 2022 in the ride-hailing and delivery space in early December. Analyst projections certainly reinforce the idea that Uber has massive potential for next year. Target prices sit at $68.84 on average. If that two-pronged approach pans out, UBER stock will move much closer to that number from its current levels at $39. 
PubMatic (PUBM)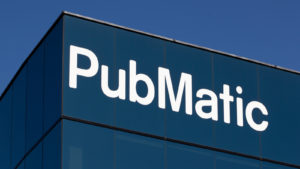 PubMatic's website states that its "cloud infrastructure platform for digital advertising empowers app developers and publishers to increase monetization while enabling media buyers to drive return on investment by reaching and engaging their target audiences in brand-safe, premium environments across ad formats and devices."
The firm's operating model relies on machine-learning algorithms, which help publishers sell digital ad space. Normally, advertising platforms sell to the highest bidder. That's the quickest method to arrive at the highest revenue. However, PubMatic is as focused on selling relevant ad space as it is on maximizing revenue.
The company plays the long game: By prioritizing ad relevance over short-term profitability, the company believes it will win. The notion is that said advertising space will become more valuable over time.
That makes a lot of sense — and so far, that has been the case. The company recently posted its fourth consecutive quarter of organic revenue growth exceeding 50%.
According to Yahoo! Finance, companywide revenues are expected to hit $283.47 million in 2022, up roughly 25% from those expected this year. Wall Street overwhelmingly sees PUBM stock as a buy, giving it a target price of $52.90. That's well above current $35 price levels and indicates analysts believe it will appreciate moving forward. 
Alibaba (BABA)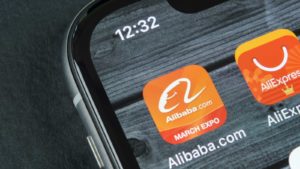 A cursory glance at Alibaba's price chart indicates that its woes have yet to abate. It looked like BABA stock had hit an inflection point in early October when Charlie Munger's Daily Journal Corp. (NASDAQ:DJCO) nearly doubled its position in the Chinese tech giant in Q3. 
That sent BABA stock moving upward from what looked like a 2021 low. Then in mid-November, Alibaba delivered a few pieces of disappointing news. The company's Singles Day revenue grew at its slowest pace since its beginning in 2009. And Alibaba cut its revenue growth forecast to between 20% and 23% from an earlier 30%.
That news precipitated yet another fall for BABA shares, which now sit around $120. It has simply been blow after blow for the company.
But the optimistic outlook remains the same. The company recently announced a reorganization in which it will have two digital commerce teams — one for the international market and one for the Chinese domestic market. A new CFO will also step up in the new year.
BABA stock has more than halved since the prolonged series of issues began early in 2021. If 2022 sees a rebound, shares could easily rise above $200 again, which is what many expect. 
Moderna (MRNA)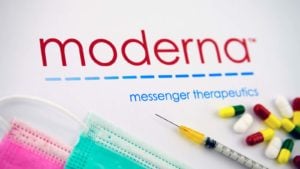 Moderna has too many positives to consider skipping it in 2022. That isn't to say it has been smooth sailing for the company that develops messenger RNA-based medicines. It hasn't. 
Recently, back in November, Moderna fell off a cliff when it posted its Q3 earnings. The issue was revenue guidance, which was lowered to between $15 to $18 billion for 2021. Then it bounced up again when the omicron variant renewed coronavirus fears yet again.
But, here's the real point: Moderna should do better in 2022. The company let it be known that deliveries could shift to early 2022 because of supply chain issues leading to delays. It now looks like those earlier guidance numbers won't be so bad.
Current expectations are that Moderna will record approximately $17.5 billion in revenue in 2021. Those same expectations are that the firm will record $20.3 billion in 2022. That hardly suggests Moderna is a one-and-done company buoyed solely by Covid-19 vaccines.
Rather, Moderna boasts a broad spectrum of mRNA based therapies currently in development. The company and stock won't be going anywhere in 2022, making it one of the best investments for the new year. 
Full story on InvestorPlace.com