As America heads into the Fourth of July weekend, the summer of 2021 is giving us reason to believe that we may be getting back to normal. Of course, vaccination levels are creeping upward and things are opening up. Yet, it doesn't seem like things are fine everywhere.
To be sure, many are saying that "back to normal" will never be back. The characteristics of this new economy have major implications for investors.
One of those characteristics is that investment dollars are increasingly being directed to value plays. That means traditional value stocks as well as "undervalued" stocks that the market may not appreciate fully. Here are some such picks heading into the holiday weekend.
Toyota Motor (TM)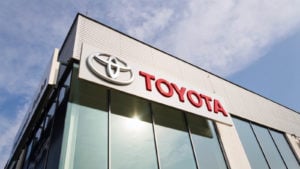 Toyota Motor remains undervalued in my opinion. Based on its relatively low price-earnings ratio of 12.38, it is indeed undervalued compared with its automotive peers. Investors are willing to pay more for a dollar of earnings from 77% of automotive peers before Toyota.
So, TM stock is clearly undervalued based on that metric. But I think it's also fair to argue that Toyota is undervalued as it relates to the EV sector. The narrative proffered by Andrew Hawkins, senior transportation reporter for website theverge, a few months ago was that Toyota was a luddite as it relates to EVs. It stated that Toyota had finally chosen to "get off its ass" when it announced 15 new battery-EVs by 2025 back in April.
Toyota isn't known for being flashy or building vehicles that are anything other than smart, economical and reliable. I wouldn't have expected it to do an about face and market itself as a car company that embraces the EV shift without careful consideration. That's basically not what the company seems to do.
What I do expect is that Toyota will release EV models that are smart, economical, and reliable. In terms of automotive stock, Toyota is a bargain pick. It will always be conservative, but smart money often piles into undervalued and conservative picks like Toyota. Now there's just a flashy reason to do so.
Apple (AAPL)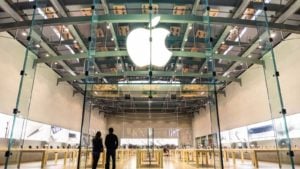 Given President Biden's recent appointment of Lina Khan to the post of chair of the Federal Trade Commission, Apple may seem an odd pick for value now. After all, Khan is a vocal tech critic who will favor the five bills aimed at tech and recently introduced into the House of Representatives.
It could be argued that America's tech darlings Amazon, Facebook (NASDAQ:FB), Alphabet (NASDAQ:GOOGL), and Apple are facing more trouble than ever before. The narrative is that the threat is more tangible now than in the past.
Maybe that's true. It seems that there's real motivation from both sides of the aisle in Congress this time. My thesis is that Facebook and Alphabet are in much more danger than Amazon and Apple, though.
The reason is simple: Facebook and Alphabet anger both Democrats and Republicans. Democrats might like to punish all four of the companies above, but Republicans are angrier at the media. They're likely to punish Facebook and Alphabet, if given a chance.
That's a long-winded explanation of why Apple is a smart contrarian bet right now given the rising anti-monopoly rhetoric.
Apple has had strong quarters recently, in fact some of its strongest ever. Yet, it was already down and has been for some time. Essentially, there are multiple headwinds keeping it down. I'm suggesting that as a buy-and-hold stock, AAPL is priced really attractively now.
Alibaba (BABA)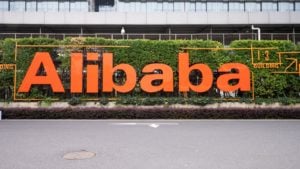 Alibaba is, despite the wild year it's had, only down a relatively modest 6.8%. Yet, there's plenty of potential for BABA stock to rise for patient investors willing to get in now.
According to the value screener on Gurufocus, Alibaba is fairly valued at a price of $270 and is therefore trading at significantly undervalued prices right now. The problem is that there are multiple strong headwinds which are serving to keep it lower than it should otherwise be. That, of course, implies that value is there for those willing to look past those issues.
As I mentioned, there are some real issues at present. China set up Alibaba as its whipping boy and ultimately levied a $2.8 billion fine against it for anti-competitive behavior. And the country is running a fine-toothed comb through its economy in an attempt to understand what needs to be regulated moving forward. Cryptocurrency and fintech are squarely in the country's crosshairs.
But Alibaba is still growing and it witnessed 35% revenue growth in 2020. There are emerging e-commerce challengers in China as well. But none replace Alibaba and most of the headwinds should dissipate in the future. That's when the decision to buy in now will pay off for BABA stock investors.
Full story on InvestorPlace.com