Investors looking for retirement stocks in 2021 need to keep 2020 in mind.
Last year might well have been the craziest year in the history of the stock market. Yes, we saw a massive crash in 2008-2009. Before that, the "dot-com bubble" burst in 2000, sending the Nasdaq down an incredible 78%.
But those declines were of a piece with the history of the market. Crashes happen. They aren't usually — in fact, weren't ever — followed immediately by massive rallies.
2021 has had its own weirdness. The GameStop (NYSE:GME) rally of course tops the list, with Reddit's power now extended to dozens of other stocks. But we also have interest rate worries, massive government stimulus and stretched valuations in equities and cryptocurrencies.
There's a lot of noise. Investors need retirement stocks that can power through that noise. Here are eight of those stocks:
Retirement Stocks: Amazon (AMZN)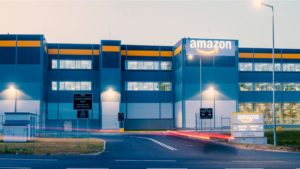 Source: Mike Mareen / Shutterstock.com
Obviously AMZN stock is not what investors usually think of when they think of retirement stocks. AMZN long has had a reputation for being expensive. Sometimes prohibitively so. The stock doesn't pay a dividend, and likely won't for some time to come. More broadly, tech stocks — even the best tech stocks — aren't usually thought of as being "safe."
But slowly but surely, after months of flat trading AMZN's valuation is coming in: shares trade at just 46x forward earnings. The importance of a dividend (which, of course, reduces the stock price) is far less in a world with zero-commission trading and fractional share ownership.
And as for being safe, one thing investors can count on is that Amazon still has plenty of growth ahead. Think about the retirement stocks investors might have targeted a decade ago, as the market was recovering from the financial crisis. The likes of IBM (NYSE:IBM), Anheuser-Busch (NYSE:BUD), Altria (NYSE:MO) and General Electric (NYSE:GE) were all supposedly "safe" dividend payers. All have underperformed — at best — over the past ten years.
In a changing, volatile world, "safe" isn't the same thing it used to be. AMZN is finally at a reasonable valuation, which means it's a lot safer than some investors might realize.
Dollar General (DG)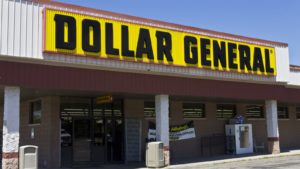 Source: Jonathan Weiss / Shutterstock.com
Admittedly, some investors might not be ready to jump into AMZN just yet. There are other choices in retail.
Walmart (NYSE:WMT) is another stock that has flatlined recently. But the choice here is Dollar General, despite its lack of an e-commerce business.
DG stock has also struggled in recent months, dropping 2.7% over the past six months. But at this level, its valuation looks attractive. DG stock is at 22x the midpoint of earnings-per-share guidance for the current year.
Results this year admittedly look soft, with Dollar General guiding for a decline in revenue. But, of course, this year's results are being compared against a pandemic-driven fiscal 2020 (which ended Jan. 29). Two-year growth rates still look solid, and longer-term, Dollar General still has new markets to enter.
Investors figured that out quickly after DG sold off following earnings. The recovery should have further to go in the short term, while the long-term outlook remains bright.
Full story on InvestorPlace.com